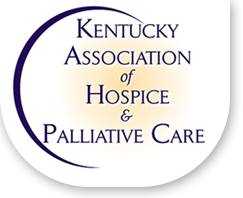 KAHPC's Privacy Statement
Kentucky Association of Hospice and Palliative Care is committed to respecting the privacy and security of all visitors to our website. We recognize that when you choose to provide us with information about yourself, you trust us to protect your privacy and to provide you with choices about how that information is shared.
By using our website, you consent to the collection and use of your information by KAHPC, as described below.
Types of Information Requested
Users may visit the website without giving KAHPC any personal information. However, in order to gain access to pages restricted to our membership, users must be a member of KAHPC.
KAHPC will collect name, title, institution, mailing address, telephone numbers, fax numbers, email address, contact and demographic information voluntarily provided by individuals who register to access KAHPC's member's only content.
How Your Personal Information Is Used
Kentucky Association of Hospice and Palliative Care does not disclose to third parties any information it gathers from the website which could be used to track your individual access and navigation of our site. KAHPC may use email and street addresses voluntarily provided by site visitors to notify them of updates, products, services or upcoming events. Site visitors who do not wish to receive such notifications via email can choose to opt out of receiving such information at any time, by indicating either at time of registration, or upon receipt of any promotional email.
Non-identifiable website visitor data may be collected and used in the aggregate to help shape and direct the creation and maintenance of content.
Email
Messages that you send to us via email may not be secure. Kentucky Association of Hospice and Palliative Care suggests that you do not send any confidential information to us by email. If you choose to send confidential information to us by email, you accept the risk that a third party may intercept your information.
Links
As a convenience to users, KAHPC's website contains links to sites or services created and maintained by other organizations. KAHPC does not control, and is not responsible for, the accuracy, timeliness, security or even the continued availability or existence of this outside information. Opinions expressed on other sites are not necessarily those of KAHPC, nor does KAHPC endorse, warrant, or guarantee products or services described or offered on other sites. Neither is KAHPC responsible for the contents of any websites that choose to link to this website.
If you have any questions and/or concern regarding what is done with information provided via this site, please contact us.